Admark Polycoats Pvt. Ltd. is a technology driven company manufacturing and exporting Epoxy Hardeners viz. Phenalkamines and its Adducts and a range of other Epoxy hardeners, Epoxy diluents and specialty resins.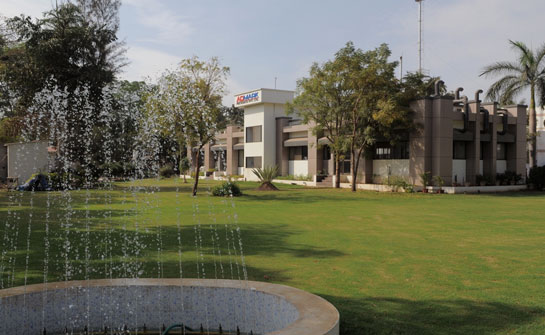 Our company was founded in the year 1999 in the prime industrial hub of Western India; which is also known as the Golden Corridor, a major business zone with a large concentration of Gas, Petrochemicals and Chemical Industries. Additionally, being closer to many big terminal ports, gives an added logistical advantage to Admark.
As a company, we believe to continually invest in research, technical support, manufacturing and market development to meet the industry requirements, with progressive and innovational work.
Admark Polycoats offers a range of Expoy curing agents/ Epoxy Hardeners to the Marine Coatings, Industrial and Protective coatings, Construction/flooring and Adhesives industry segments.
Our company is a pioneer manufacturer of Phenalkamines and their Epoxy Adducts. It also has a broad spectrum of Epoxy Hardeners Viz. Polyamides, their epoxy Adducts, Cyclo aliphatic Amines, Poly Amido amides, epoxy diluents and resins. The field of Industrial coatings is observing growth, especially in Asia Pacific and innovative technologies are being introduced in the field at a faster rate than usual.
With an expertise in low temperature curing and high-performance hardeners, Admark Polycoats has developed a wide range of Epoxy Hardeners to meet the requirement of Coatings and Adhesive industries.